It is possible to login to the jbrandsma.com sites using your existing Google or Microsoft ID.
Important: this is only possible if access was given to the applicable resource in advance!!
To login:
Step 1: Go to the resource that you want to access (https://www.jbrandsma.com/<something>). For example: http://www.jbrandsma.com/wordpress/wp-login.php
Step 2: You will be challenged using the login screen shown below (or a comparable screen):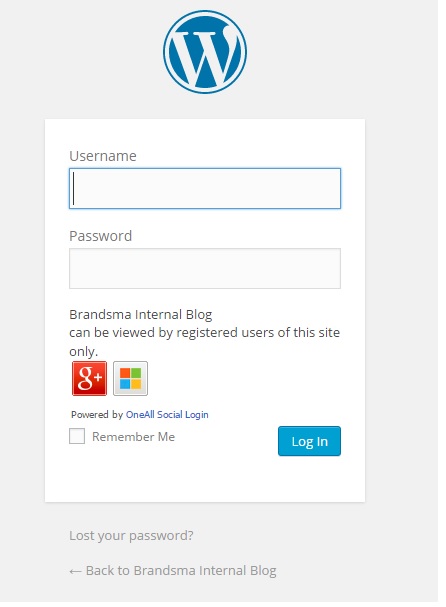 Step 3: DON'T enter a username / password in the input fields but instead click on the Google or Microsoft icon. This enables you to use your Google or Microsoft ID instead.
Step 4: If requested, enter your userID and password of the system of choice. For Google that is <something>@gmail.com for Microsoft <something>@outlook.com or <something>@hotmail.com. When asked to allow access from jbrandsma.com, allow this.
PS: if you are already logged in to Google or Microsoft, you will not be asked for your userID and password.